Field Data App - Optimizing Farm Operations and Workforce Efficiency!
Our Field Data App, currently under beta testing and exclusively available to our current clients, offers you the power of capturing vital farm data right in the field. Snap photos, write notes, record crop health and track changes in the field whilst being geo-reference. Track equipment all from one convenient app.
Monitor real-time employee activity, assign tasks and view work progress to ensure seamless operations. Plus, store your insights centrally and securely, enabling precise, data-driven decision making.
Join us in this beta testing phase and simplify farming. The Field Data App - Farming Reinvented. Data-Driven. Efficient. Convenient.
App Features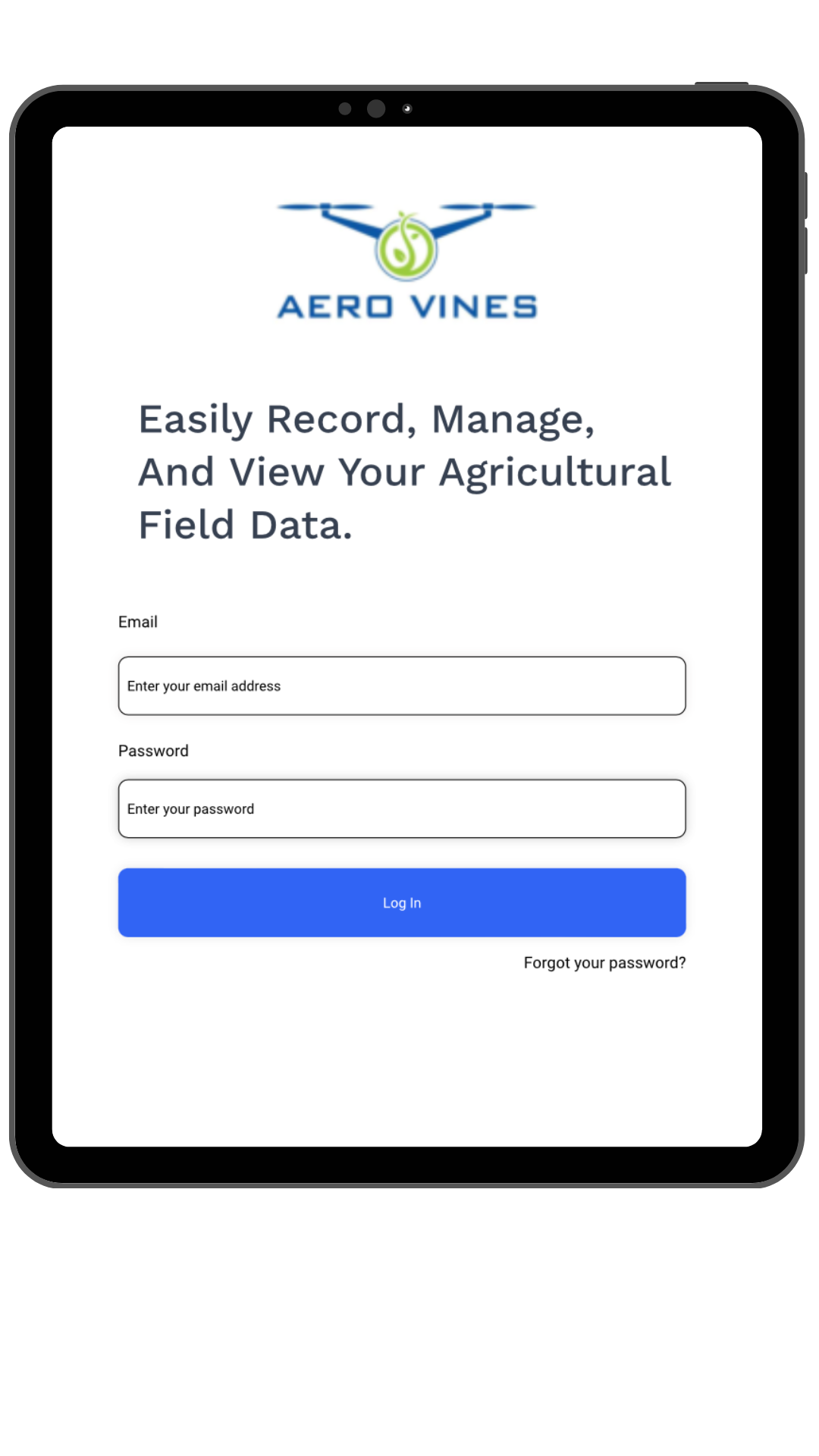 Log and Monitor Field Data

Seamlessly record comprehensive field data such as field name, crop type, planted date, and area. All data is stored securely and is readily accessible, empowering you to make well-informed decisions.
Real-Time Employee Tracking

Our app equips you with the power to monitor your workforce's real-time location within your farm. Track where your employees are, understand what parts of the farm have been worked on and effectively allocate resources based on real-time information.
Farm Maps and Field Log Data

Access interactive maps of your farm, identifying individual fields, and review their detailed data logs. Understand what's happening on your farm like never before, from crop details to planted dates and areas.
Historical Data Access

View past data records for insightful trend analysis and make informed decisions for future operations. Our app stores all data securely, allowing you to access previous farming cycles and monitor the progress over time.
On-the-Go Data Capture

Record important field data right at the source, reducing errors and saving time. Our intuitive interface makes data entry as simple as a few taps on your screen.
Communication Hub

Streamline communication between managers and workers. Send updates, receive feedback, and answer queries directly through the app.
Equipment Tracking

Log the movements and usage of your farm equipment in real-time. This can help with preventative maintenance, resource allocation, and ensuring your assets are being used efficiently.
Work Hours Recording

Employees can clock in and clock out directly in the app, providing an accurate record of work hours and helping to ensure Fair Work laws are complied with.